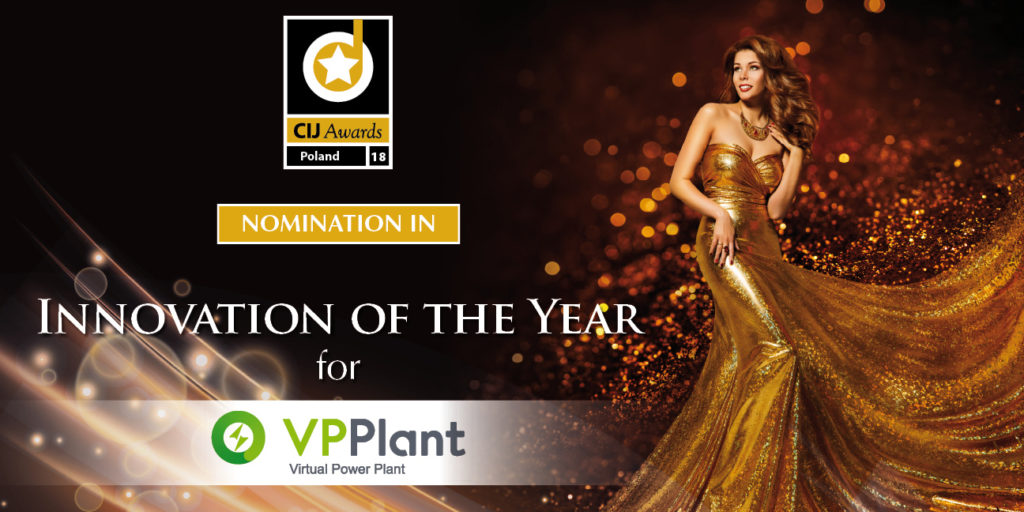 We are pleased to announce that Virtual Power Plant has been nominated for the CIJ Awards iRe Creative Spirit – Innovation of the Year category. Announcement of the results of this year's edition will take place during the solemn gala on 6th of November in Warsaw.
CIJ Awards Poland Gala is an appreciated and prestigious event on the Polish and European real estate market – office, commercial, industrial and residential. What is more, this event is a yearly occasion for large group of leading companies that create new projects, visions and entire real estate market to meet.
The winning entries in each category will enjoy advancement to the Best of the Best CIJ HOF Awards on the 5th April 2019 at the Marriott Hotel Prague, Czech Republic, where only the winning elite is presented from 8 other countries from around Central & South East Europe.
CIJ Awards Poland 2018 will be held on November 6th. at Airport Hotel Okęcie in Warsaw.