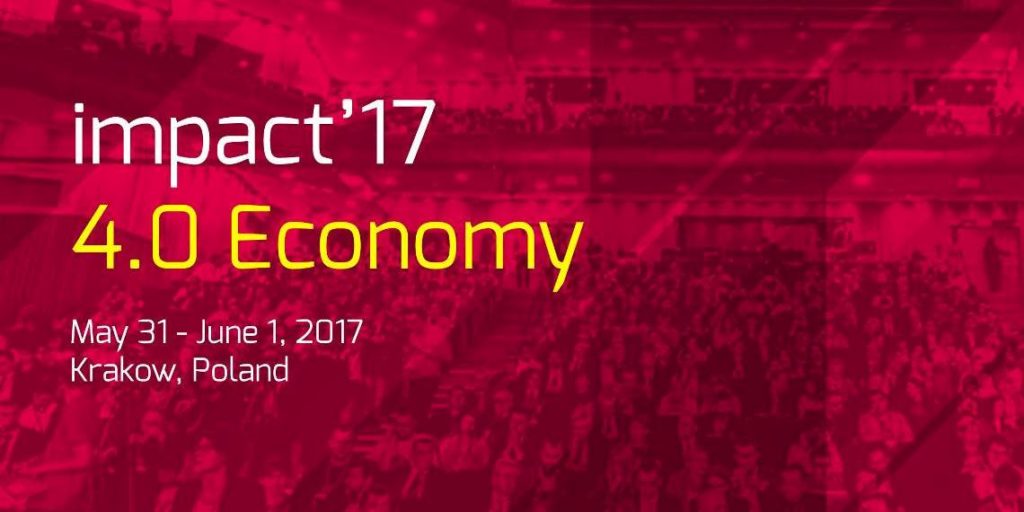 Impact'17 conference will take place in Cracow from May 31st to June 1st. This is the only event in Central and Eastern Europe dedicated entirely to the economy of the future and Economy 4.0. Virtual Power Plant will be among the participants.
More than 5,000 participants will be involved in the conference, 1,000 meetings between corporations and startups will be held, and 250 speakers will be on the stage. During the event, several networking formats are provided, creating space for activities combining corporations, startups, scientists, public administrators and investors.
Grzegorz Nowaczewski, President of Virtual Power Plant, will talk about the company during the "startup4export" pitching session within the "Energy & Resources" thematic block. In this part of the impact'17 speeches will be provided by: deputy minister of energy Michał Kurtyka and vice president of Tauron Polska Energia S.A. Jarosław Broda, introductory speech "How will new energy change our lives?" will be delivered by Bertrand Piccard from Solar Impulse, the originator of a Swiss solar powered experimental aircraft.
– We are pleased to invite you to participate in impact'17 and from the opportunity to present our products and concepts of cooperation with energy companies. Participating in a pitching session, in front of a group of distinguished international experts and practitioners, is part of VPPlant's strategy to expand to foreign markets. We are looking for reliable partners and investors who, on the one hand, will strengthen the company's financial potential and, on the other hand, will provide knowledge of specific national markets, "says Grzegorz Nowaczewski.
The impact'17 conference will take place from May 31st to June 1st at the ICE Kraków congress center. Full agenda of the event and detailed information are available at impactcee.com.